Hokyo-ji and Memorial Service for Dolls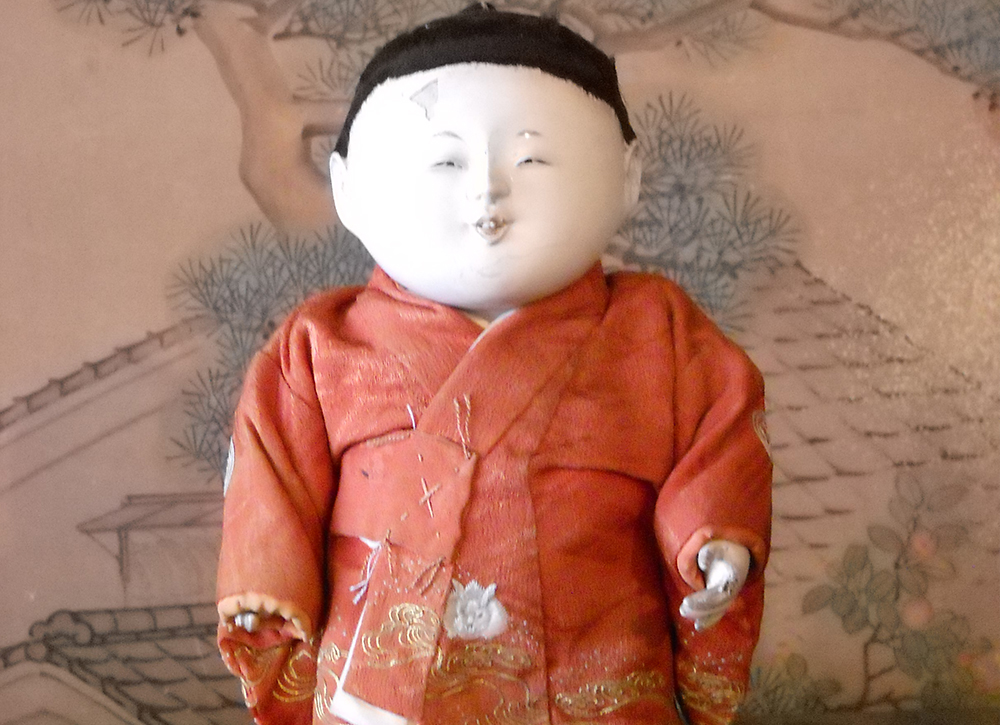 Many precious dolls from the Imperial Palace have been bestowed upon Hokyo-ji, since successive generations of its resident abbesses came from the Imperial family, and the temple retains many dolls of historical significance, including a bequest doll cherished by the emperor Komei (1831-1867). These dolls were not initially available to the public for viewing, but upon receiving fervent requests from both people associated with the temple and the general public, the temple began holding doll exhibitions in the autumn of 1957.
Since then, a grand memorial service for dolls and deceased persons associated with such dolls has been held annually in autumn. Later, a doll mound was also created, and dolls which had become obsolete were brought to the temple for Buddhist services in increasing numbers, resulting in the temple becoming known as the doll temple.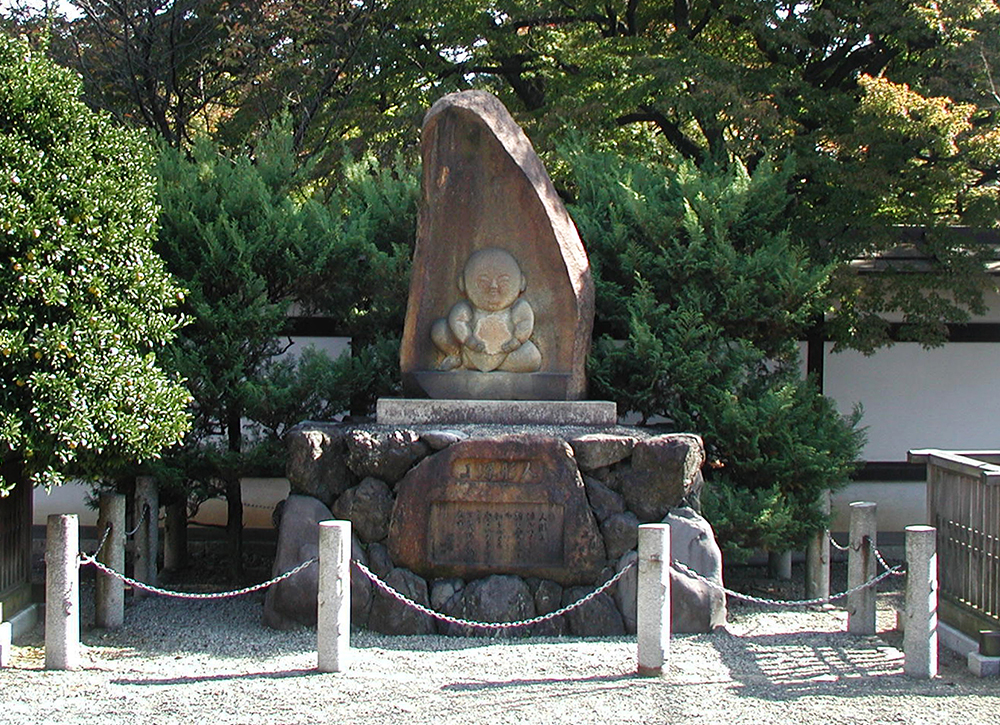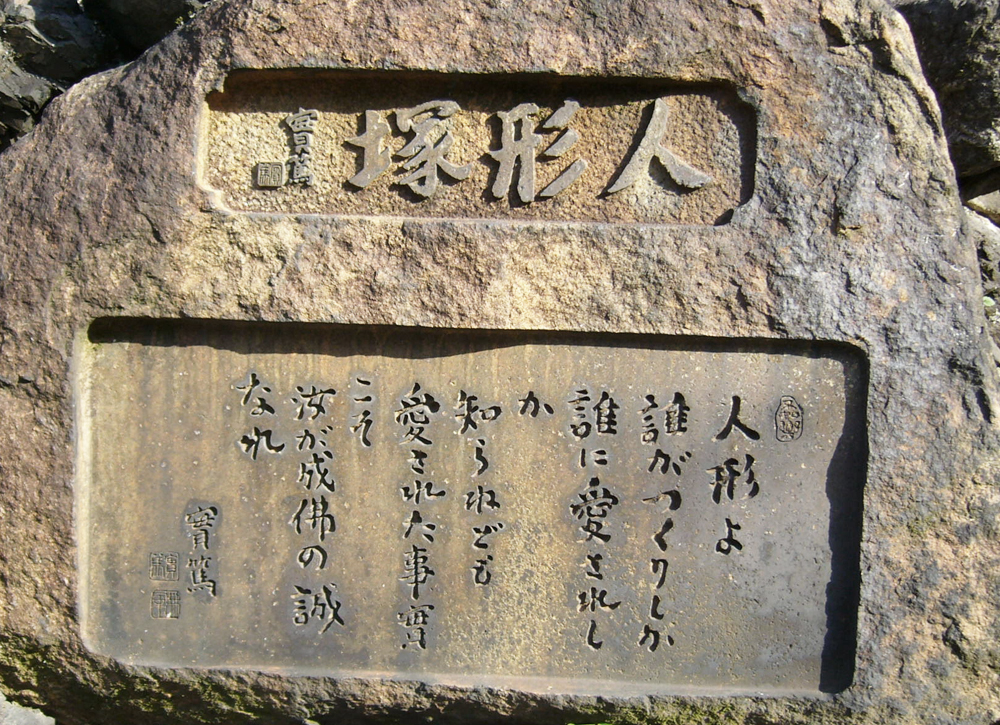 (Poem by Saneatsu Mushanokoji, engraved on the Stone Monument)
History of the Doll Mound
The history of the Doll Mound is rather recent. In the mid-1950s, the Kyoto Doll Association of Commerce and Industry decided to construct a doll mound in order to promote Kyoto Dolls, and the Doll Mound was established in the compounds of Hokyo-ji in 1959.
The Doll Mound has a significant meaning as a cenotaph erected for the repose of the souls of the deceased who devoted their entire life to creating dolls as well as to the dolls they have created.
Engraved in the stone monument is a lovely Imperial doll called the "Gosho Ningyo," made by Kanpo Yoshikawa. A poem by Saneatsu Mushanokoji is also engraved on the stone pedestal.
Oh! Dolls!
Albeit I know not who hath crafted ye, nor who hath loved ye;
Yet verily as ye have been lovest, ye shalt enter the true Nirvana.
Saneatsu Mushanokoji